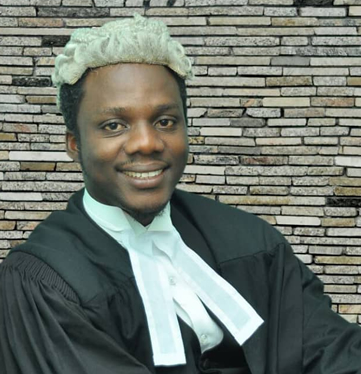 JOHN EMUOBONUVIE ARUOTURE, Esq.
Senior Partner
Mr. John Aruoture attended the University of Benin, where he obtained a Bachelor of Laws (LL.B) degree in 2006 and was admitted to the Nigerian Bar in 2007. In 2011, he was awarded a certificate in Legal Drafting by the Nigerian Institute of Advanced Legal Studies (NIALS), Lagos, and in 2014, he participated in a membership course on Arbitration at the Chartered Institute of Arbitrators.
He practiced law extensively from 2010-2016 at Compos Mentis Chambers, under the tutelage of DafeAkpedeye, SAN, a former Attorney General and Commissioner of Justice, Delta State.
His specialty includes litigation and legal drafting, taxation, general corporate practice, commercial, and property matters.  He is also involved in banking and finance, energy and environmental practice, corporate restructuring, and land matters. He has attended several conferences and training seminars. He has also delivered lectures to select audiences, one of which was to Judges of State and Federal High Courts, including Justices of the Court of Appeal and Supreme Court. This conference which was on Arbitration in the Telecommunications Industry was organized by the Nigeria Communications Commission (NCC) for judicial officers and held at the Transcorp Hilton Hotel, Calabar in 2015.
In the course of his practice, he has advised and represented multi-national companies in the oil & gas, shipping, banking, energy, telecommunications, and financial service sectors in various courts in Nigeria. He has also been in legal teams that have represented the Federal Government of Nigeria in political and constitutional matters. His legal participation has also touched on the representation of banks in the areas of receivership, liquidation, mergers & acquisition.
John E. Aruoture is the current Secretary of the Nigerian Bar Association (NBA), Warri Branch.
He is also a writer and the publisher of an online blog, "Geraldtimes.com". He has some published articles, chiefly on law and national politics.
Work Experience
Secretary: Nigerian Bar Association (NBA), Warri Branch.
Senior Associate: Compos Mentis Chambers, Warri, Delta State -2010-2016. 
Senior Associate: GL Notoma& Associates, Warri, Delta State -2008 to 2010.
NYSC: Legal Officer at Amoha Development Council, Afikpo North LGA, Ebonyi State -2008. 
Legal Associate at Igwe & Co., Igwe Chambers, Igweoko Street, Afikpo, Ebonyi State. - 2007 to 2008.