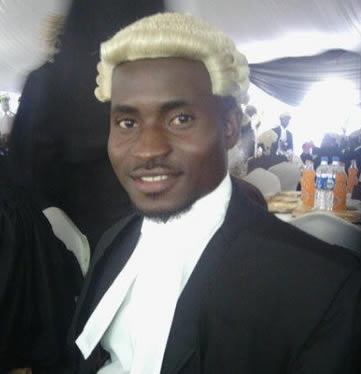 ERHIRE JAMES OKE.
Senior Associate
Erhire James Oke graduated from the Delta State University, Oleh Campus, in 2013 where he obtained his Bachelor of Law Degree (LL.B Hons.). He was thereafter admitted to the Nigerian Law School, Enugu campus in 2013, where he obtained his Qualifying Certificate and was called to the Nigerian Bar as a Barrister and Solicitor in 2014.
He was posted to Ekiti State of Nigeria in 2014, where he served as a Corps Member (Nigerian Youth Service Corps). While in Ekiti State as a Corper, he practiced Law with C.O. Omokhafe& Co. until October 2015.
Upon his return to Delta State, he ventured into active legal practice in the office of G.O.K. Ebowe& Co. from November 2015 to July 2018. 
In 2017, he became the Vice Chairman of the Young Lawyers Forum (YLF) of the Nigerian Bar Association, Warri Branch, a position he still holds.
In August 2018, he joined Garnet & Hawthorns Solicitors as a Senior Associate.
QUALIFICATIONS/CERTIFICATES OBTAINED WITH DATES:
N.Y.S.C Discharge Certificate 2015
Qualifying Certificate (BL) 2014
Bachelor of Law (LLB Hons) 2013
West African School Certificate 2007
First School Leaving Certificate 2001